Below you will find a selection of S-5! Compliance and Acceptance Certificates:
If you don't see the specific document you are looking for, please contact our support team at support@s-5.com. Click the images below to download.
Factory Mutual Property Loss Prevention Data Sheet: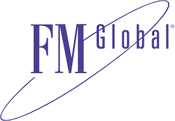 Reference section 2.2.2.2 B of the attached document for how any external seam clamp designed to fit a specific profile is acceptable for use as a wind reinforcement device.
MCS Certification: FM Certificate of Compliance:
ISO 9001 Certificate: City of LA Acceptance:
DIBT:

UL 2703: KIT:
S-5! UL 2703 Certifications Table and Downloadable UL 2703 Certs: