The Klip-Rib (or KlipLok) style panel is a popular panel in some areas of the world and also goes by many other tradenames. It is the commercial roof standard in Asia-Pacific and South Africa. Because of the width of the hollow panel rib, ensuring a strong, non-penetrating attachment is a bit of a challenge. In response to this, S-5! offers the S-5-K Grip and S-5-KHD clamps.
S-5-K Grip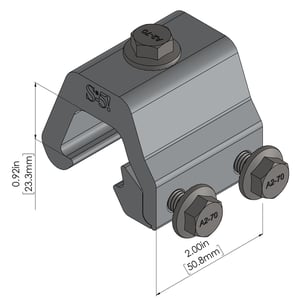 The S-5-K Grip clamp (also available in a Mini version) utilizes one of two different size clamp inserts to accommodate the modest dimensional differences of this profile from one producer to the next. This clamp model is the perfect solution for most applications, including solar mounting.
S-5-K Grip Insert Options

S-5-KHD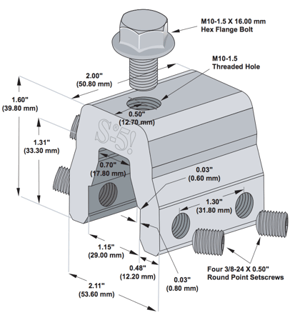 The S-5-KHD (Klip-Rib Heavy Duty) clamp utilizes an insert that slides into the hollow of the panel ribs allowing the clamps' setscrews to be torqued without crushing or puncturing the rib. This clamp option provides tremendous holding strength and load values. It is an excellent solution for applications such as fall restraint and snow guard attachment in new construction.
S-5-KHD Panel Insert Options