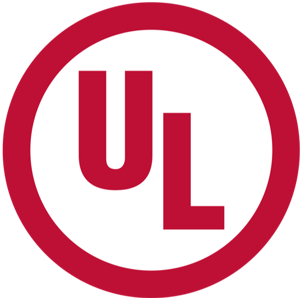 UL, an abbreviation for Underwriters Laboratories, is a testing and approving organization. Founded in 1894, UL performs safety testing on numerous electrical, mechanical, and chemical consumer and commercial products. Its roots began in electrical and fire safety, but UL now serves other industries and tests hazardous substances, water quality, food safety, and more.
What's the difference between "UL Listed" versus "UL Recognized"?
"UL Listed" means a product has been tested by UL "to nationally recognized Safety Standards and has been found to be free from reasonably foreseeable risk of fire, electric shock and related hazards in a Division 2 environment".
"UL Recognized" is defined as "testing and evaluation of component products that are incomplete or restricted in performance capabilities." UL Listed is harder to achieve because it follows industry and national standards.
Why should solar users, owners, and contractors care about UL Listed?
UL protects the consumer. S-5! has a number of products (see below) UL Listed under UL 2703. It is a bar standard for mounting systems before they can be installed. This safety standard for PV mounting systems fall into three major categories: Mechanical Loading; Grounding/Bonding; Fire Classification
UL Standard 2703 - Mounting Systems, Mounting Devices, Clamping Devices and Ground Lugs for Use with Photovoltaic Modules and Panels
Models: S-5! PVKIT® with roof clamp types: S-5-E & Mini, S-5-H90, S-5-N & Mini, S-5-S & Mini, S-5-T & Mini, S-5-U & Mini,S-5-V & Mini, and S-5-Z & Mini.